TOP OF THE LINE RENTAL GEAR
We offer quality ski and snowboard equipment custom fitted for the beginner or expert.
We carry a complete line of Performance Skis, Boots, Clothing, X-Country, Snowboards & Children's Equipment.
After you've rented from us once, simply telephone ahead to reserve your equipment! We keep individual records on your entire family.
Don't forget to visit our Coupon page for great savings!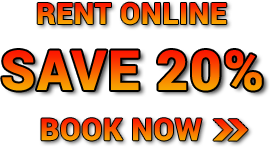 | Complete Ski Package – Skis, Boots and Poles | One Day | Additional Days | 4 Days, 5th Free | 1/2 Day | More Info |
| --- | --- | --- | --- | --- | --- |
| Performance | $37 | $35 | $142 | $28 | View Product |
| Demo | $57 | $55 | $222 | $47 | View Product |
| Child | $21 | $20 | $81 | $16 | View Product |
| Skis Only — Add $2 per Day for Poles | One Day | Additional Days | 4 Days, 5th Free | 1/2 Day | View Product |
| --- | --- | --- | --- | --- | --- |
| Performance | $27 | $25 | $102 | $21 | View Product |
| Demo | $45 | $43 | $174 | $37 | View Product |
| Child | $17 | $16 | $65 | $13 | View Product |
| Boots Only | One Day | Additional Days | 4 Days, 5th Free | 1/2 Day | View Product |
| --- | --- | --- | --- | --- | --- |
| Performance | $17 | $16 | $65 | $13 | View Product |
| Demo | $27 | $25 | $102 | $21 | View Product |
| Child | $10 | $9 | $37 | $7 | View Product |
| Back Country (Metal Edges) | One Day | Additional Days | 4 Days, 5th Free | 1/2 Day | View Product |
| --- | --- | --- | --- | --- | --- |
| Package | $25 | $24 | $97 | $20 | View Product |
| Skis Only | $20 | $22 | $86 | $17 | View Product |
| Boots Only | $12 | $10 | $42 | $9 | View Product |